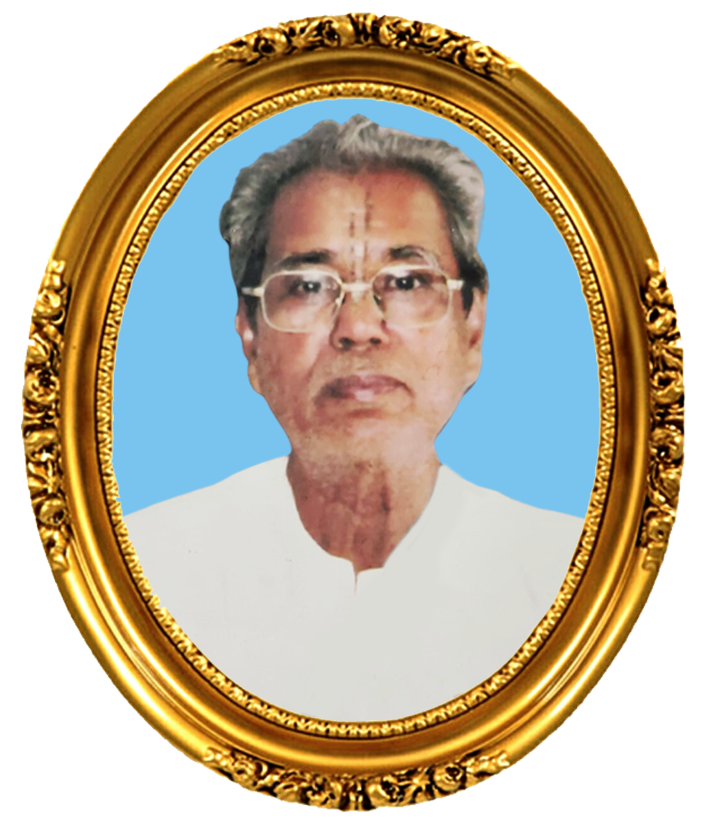 LATE SRI GOURANGA PAUL
Founder of EVES CLINIC
Our beloved Founder Late Gouranga Paul, S/o Late Gonsai Das Paul, resided in Dum Dum, Kolkata since 1952. His birth place was at District Faridpur of undivided India (now belongs to Bangladesh). Born in 1929 (Age 90 Years), from his teenage group, he was striving with his two younger brothers, due to unprecedented demise of his Father, Mother & elder Brother, at his early age. With his strong will & mental strength, in 1950 he came to Kolkata (then CALCUTTA), via Panibhora, Cachar Dist. Of Assam, in search of jobs so as to feed his younger brothers & to beat his hunger. Initially he was homeless for his earlier few months stay in Kolkata, until he found a job of a tailoring. Though he was KUMBHAKAR (OBC – clay artisan), he chose tailoring as a future profession, due his growing interest in his initial job.
From his pathetic orphanage life, filled with poverty, he worked day & night and obtained the skill of tailoring within the next few years of his young hood. By his early adult hood, he mastered the tailoring techniques & dress designing himself. With his nominal savings, he himself bought few cloth stitching machines and started producing his self designed dresses and started selling in the market, which gradually became the peoples' choice. This fame also added to his savings further. He lastly achieved his dreams of starting his own COMPANY and own Brand "TAILOR GOURANGA PAUL & FAIRFORM" as a various female wear. This has led to his popularity amongst the garments & textile sectors and he has earned the recognition & reputation of being one of the renowned Tailoring brand all over INDIA, particularly at entire North EAST region of INDIA.
He then got married & started his family life with his two sons (elder son : Mr. Gouri Sankar Paul & younger son: Mr. Goutam Paul) and three daughters and even educating all his children. Along with him, both of his sons were in garments manufacturing sectors running successfully. He, along with his sons & wife, even founded "GONSAI DAS PAUL ACADEMY", a higher secondary school affiliated with WBHSE, at Chakdah, District NADIA, to educate the children of poor families. Due to his enormous contribution for the society, he became the LIFE MEMBER of ISKON. Later he also served as the PRESIDENT of "ALL INDIA ANNUNATA KUMBHAKAR SAMITY".
Tragedy again struck him due to early demise of his beloved wife Late RADHA RANI PAUL. In the loving memory of his wife, in JUNE 1996, he established a multispecialty health facility in DUM DUM Junction, named as "EVES CLINIC NURSING HOME", with full support of his sons Mr. Gouri Sankar Paul & Mr. Goutam Paul as Co- founders. It was built to serve and cater health care to all at nominal costs. Soon this institute became one of the popular health care amongst the local population & health care experts.
He then already became a popular face in KOLKATA. His successful KARAMA YOGI life ended at his 90 years of age and left us for his heavenly abode on 25.06.2019, leaving behind an inspiration amongst the future young and adults.